DeLorean Motor City and our sister club, the DeLorean Club of Ohio, met on a great Saturday morning to work on our cars. A solid turnout and the attendance of several veteran DeLorean owners made for a successful event!
Torsion bars do the heavy lifting when opening a DeLorean gullwing door. It is an amazing piece of technology and works quite well. Sometimes there is the need to do a torsion bar adjustment to control the speed at which the door opens. Lawrence, of Lawrence's DeLorean Repair, works his magic to correctly set the adjustment.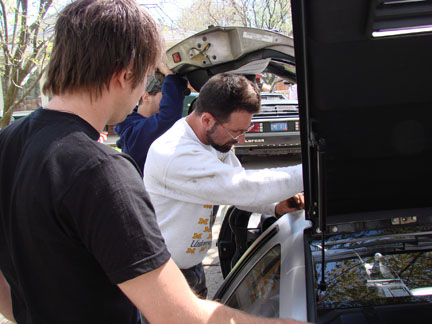 At first its a bit strange working on an engine in the back of the car, but it soon becomes natural. Some work, such as adjusting the cold idle, is fairly easy. Other areas of the engine are not so easy to work on, such as the dreaded "valley of death" in the V of the engine.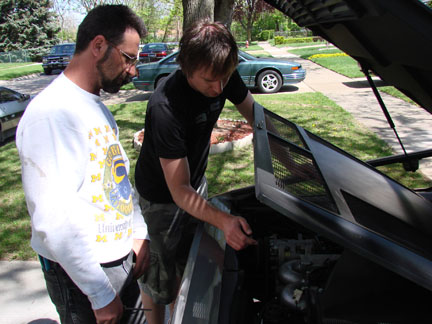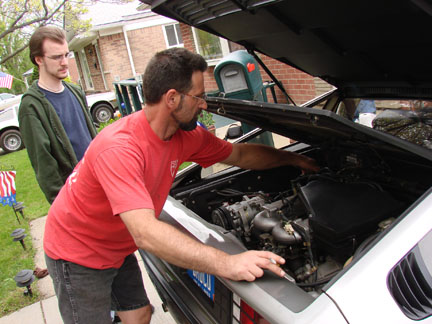 Tech sessions are not just about mechanical work. Sometimes all you need to do is some basic spring cleaning such as door jambs...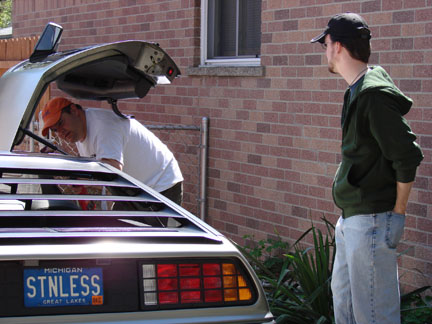 ...or blending the stainless so the grain looks perfect in the sun or under the city lights.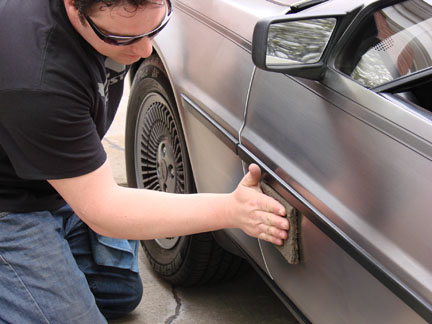 So that's where the engine is located!