The historic Redford Theatre had both day and night showings of Back to the Future.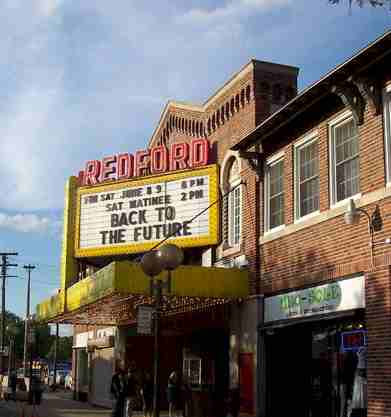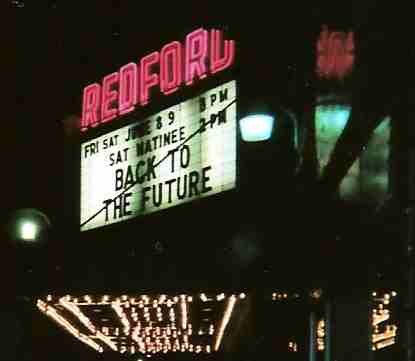 A mist came pouring onto the stage, then lights appeared....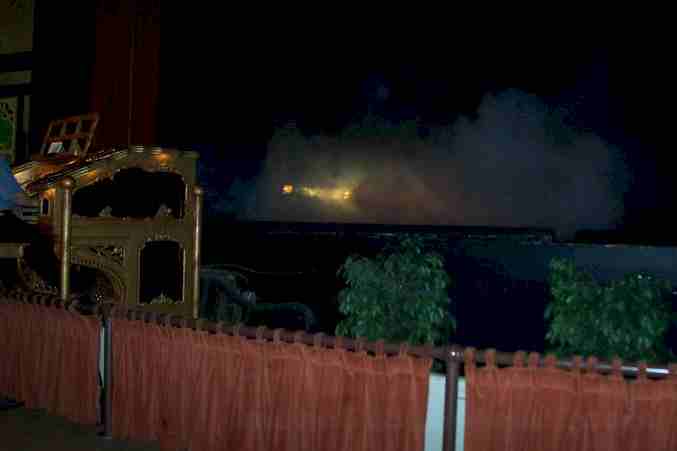 Driving right onto the stage was Monte with his Back to the Future DeLorean! The host jumped out and announced that they had travelled through time to come to the Redford Theatre to see Back to the Future. The Redford team acquired a first-class print of the film, and said they are working on getting BTTF II and III in the near future.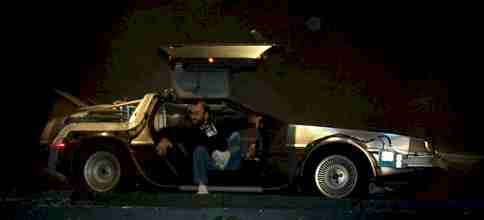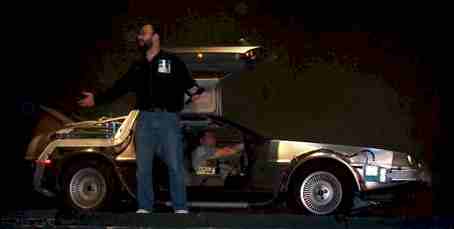 People in the balcony were leaning over the edge to see the car. The audience went wild when the DeLorean time machine appeared live on stage!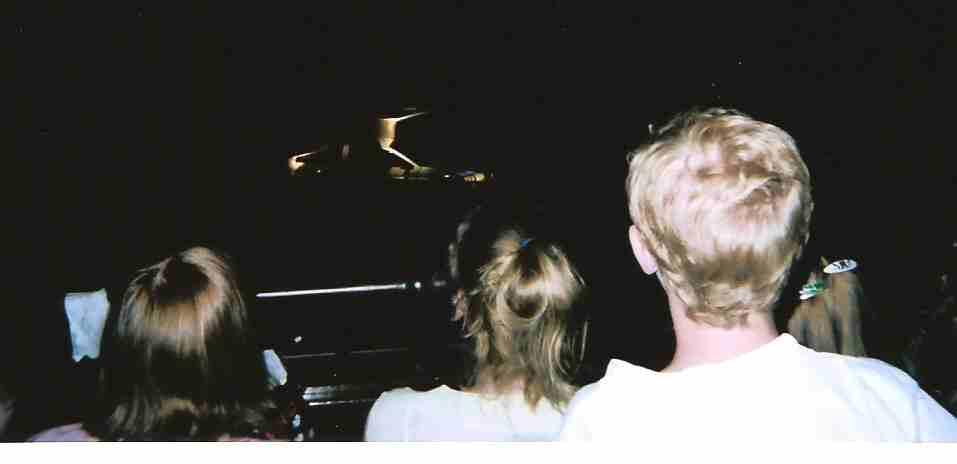 The Redford Theatre provided a spectacular setting for the car. It is a grand old movie palace.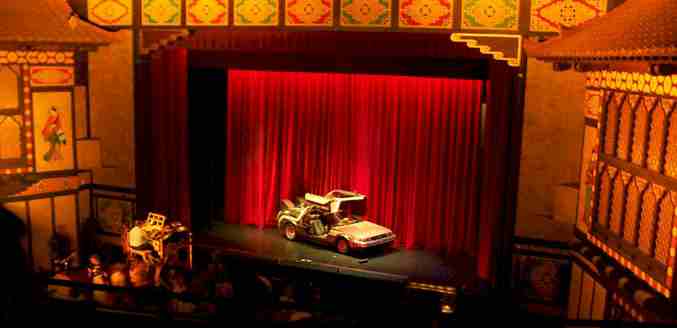 Monte's Back to the Future DeLorean was painstakingly built to be as accurate as possible. His efforts definitely paid off.