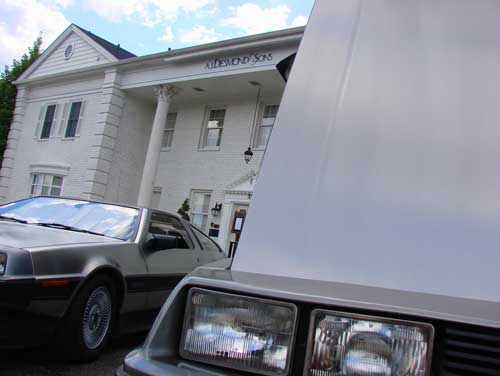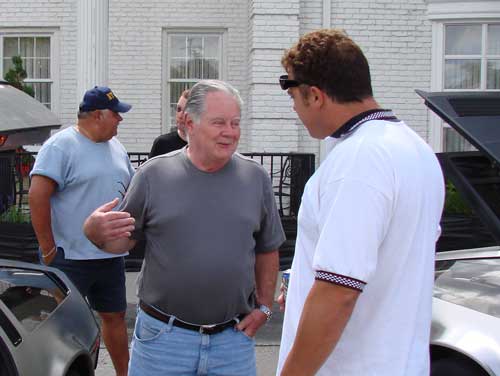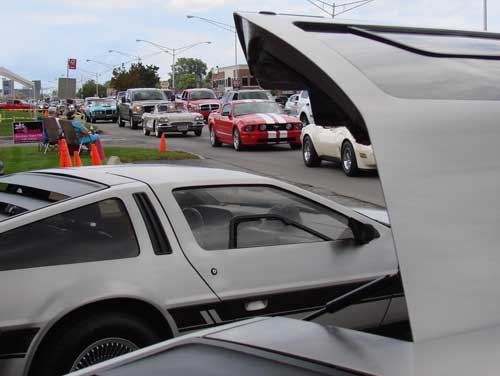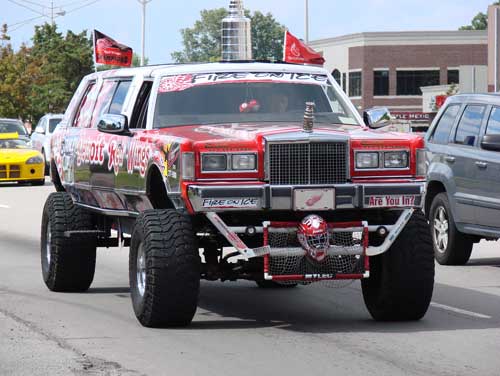 If your not a Red Wings fan don't get caught in front of this guy... he will probably just run over ya!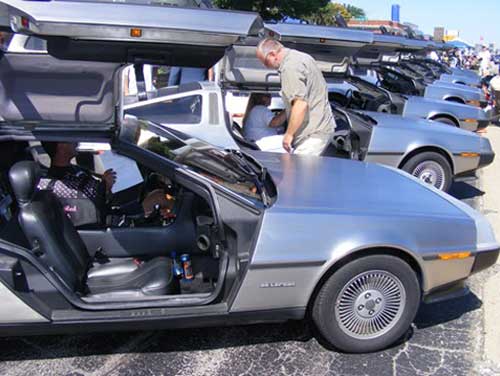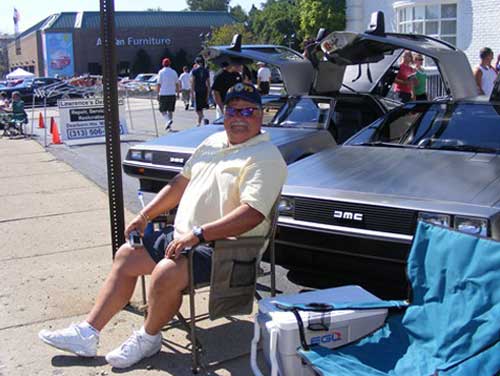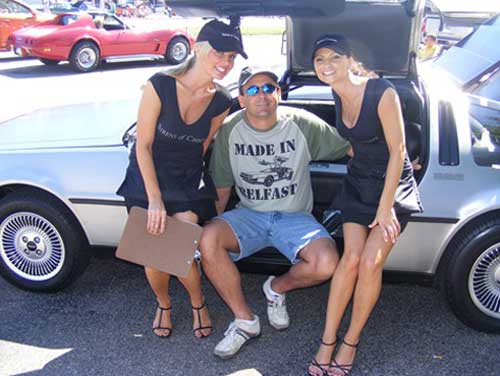 James and a couple of lady friends.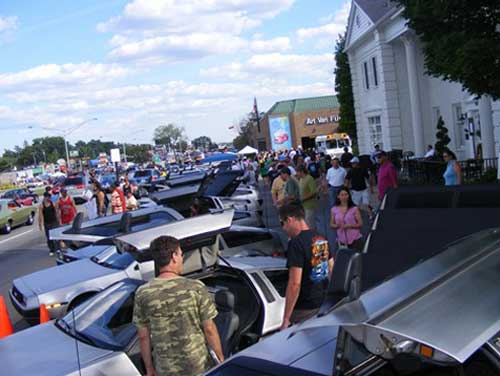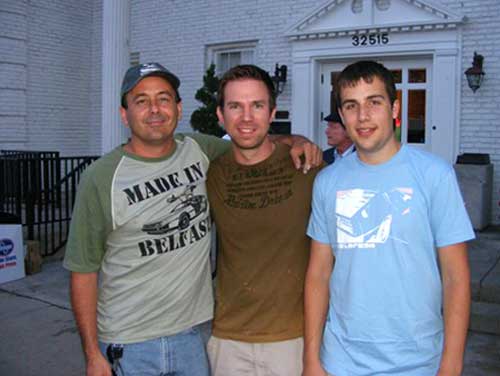 Byron Cancelmo makes front page news in The Oakland Press.

Be sure to check out more photos on the Ohio DeLoreans site.