Under all that stainless steel is a wee-bit-o-green in the DeLorean's heart after being assembled by Catholics AND Protestants in Dunmurry, Ireland (a suburb of Belfast)! A big THANK YOU to all our DeLorean factory workers who made our cars so we can live our dream!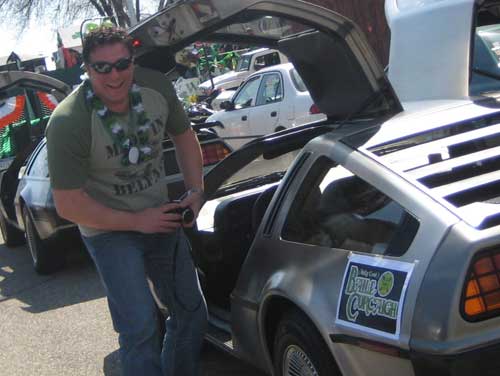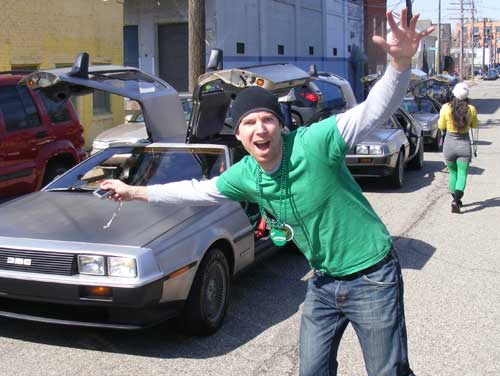 Rick shows off his Hudson River Dance for the camera!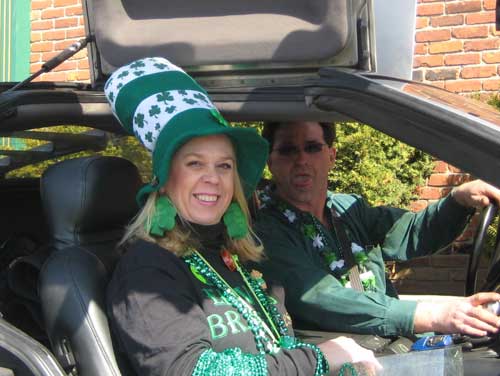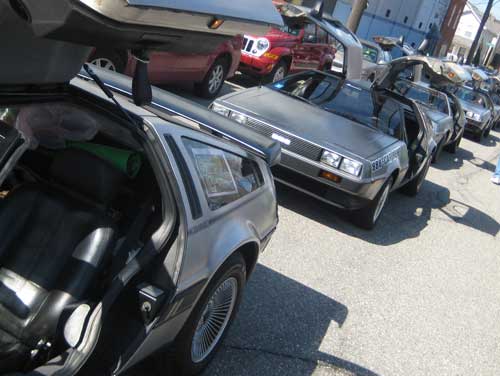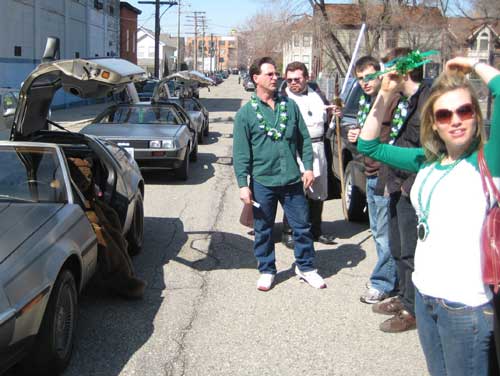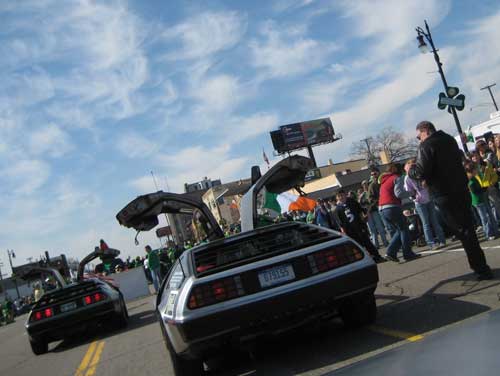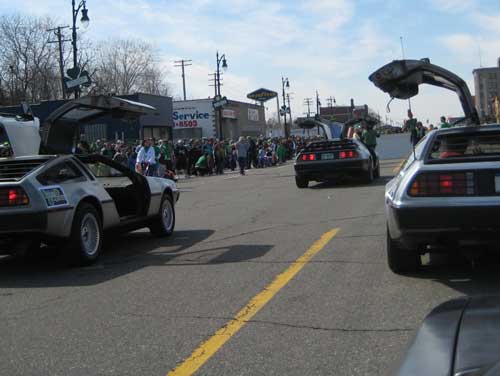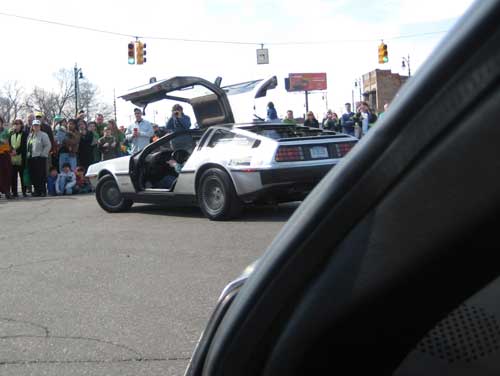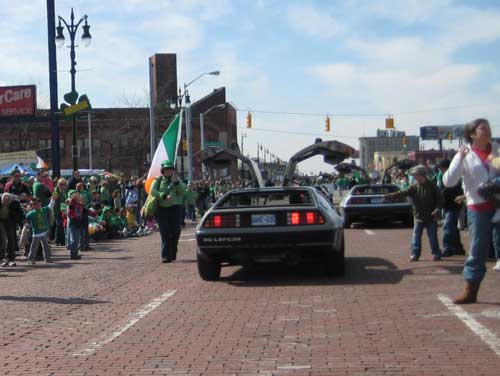 Drunk from too much green beer or just rabid fans, people run out into the street when the DeLoreans drive by.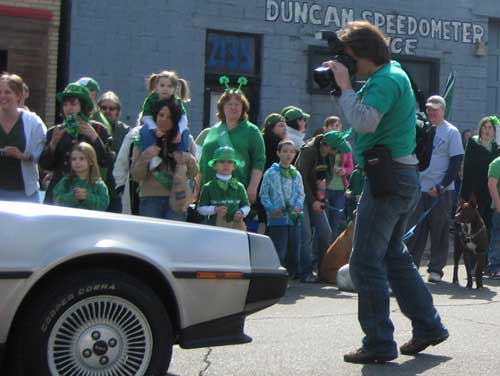 Its a good thing Byron spent a few hours cleaning the car for it's close up!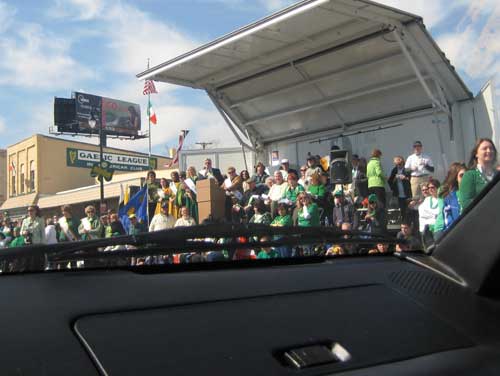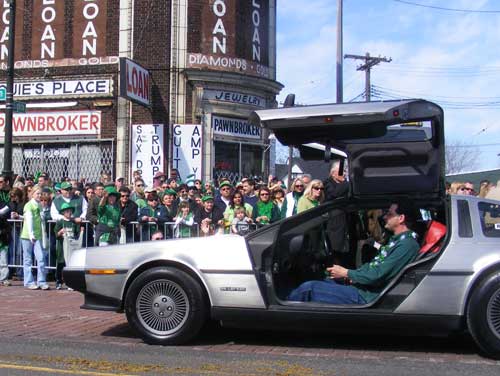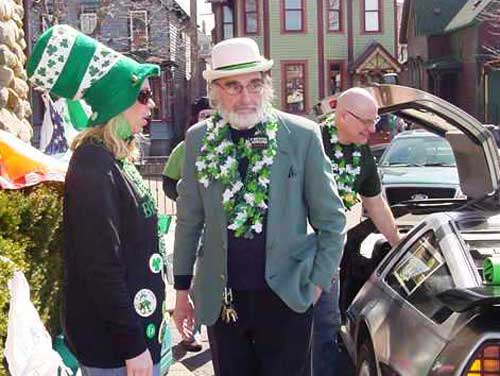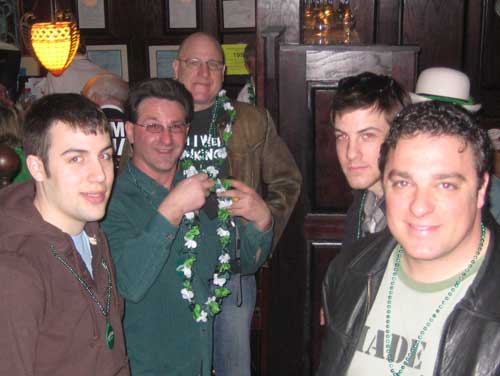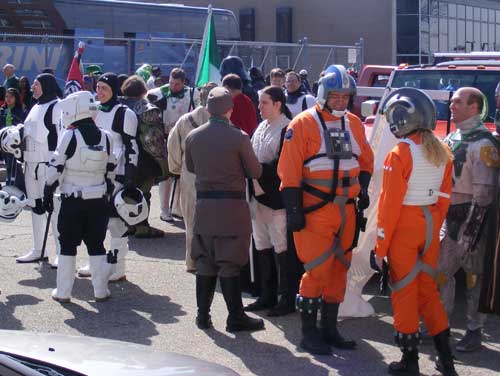 The Irish Star Wars Fleet?