Sadly the Tigers were not victorious this outting but 80's Night was a big hit.
Mullets, Tigers & Valley Girls... oh my!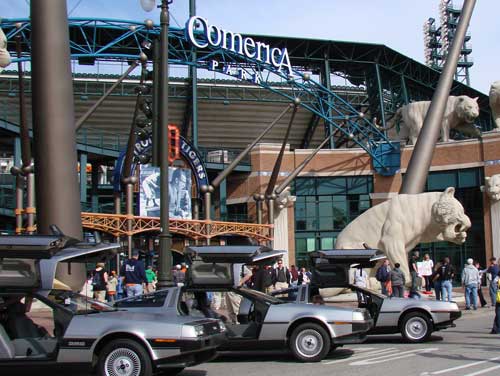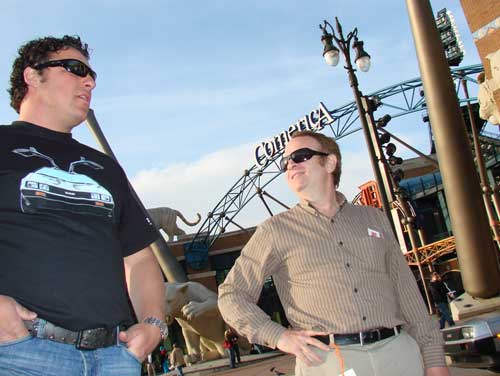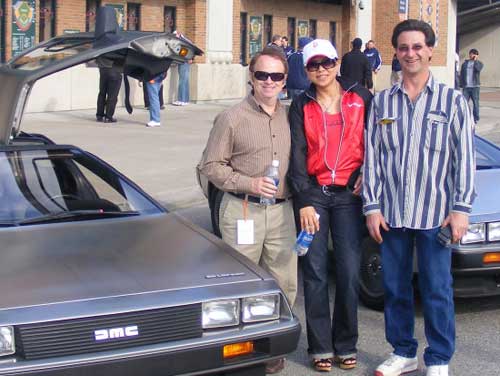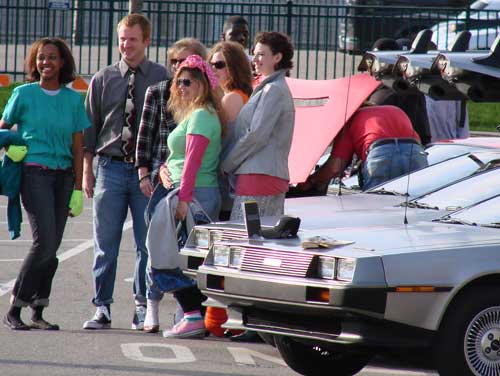 Remember tight rolled jeans? Oh, like gag me with a spoon. Totally gnarly dude.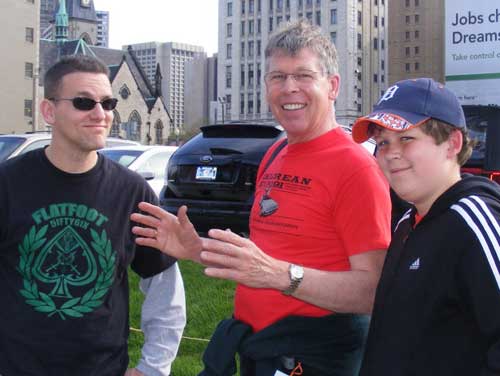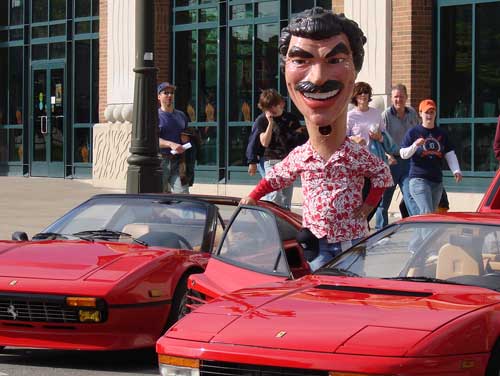 Of course Tom Selleck was attraced to the Ferrari 308 that was beside Don Johnson's Testarossa!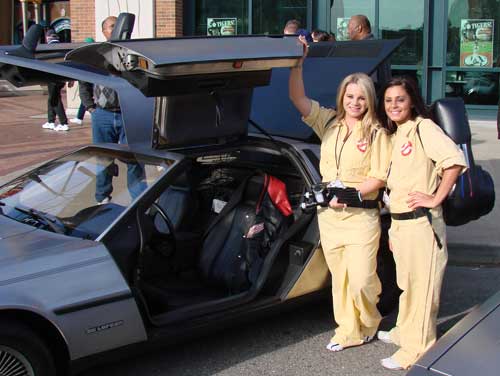 The Ghostbusters had to take a time out from getting their pictures taken with ball fans to pose for
their own pictures with the DeLoreans.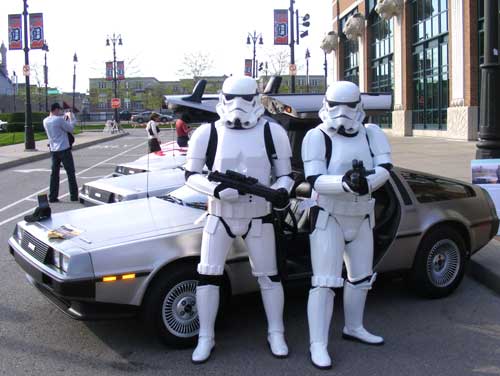 Storm Troopers provided the security for the evening.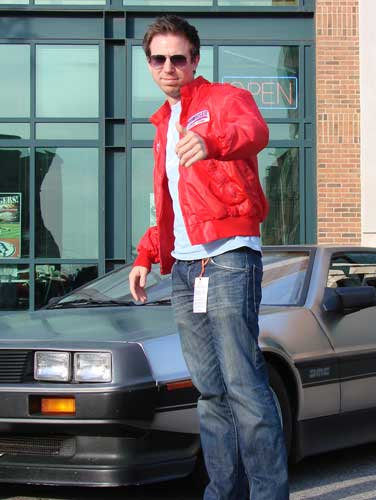 Rick sports his authentic Members Only jacket!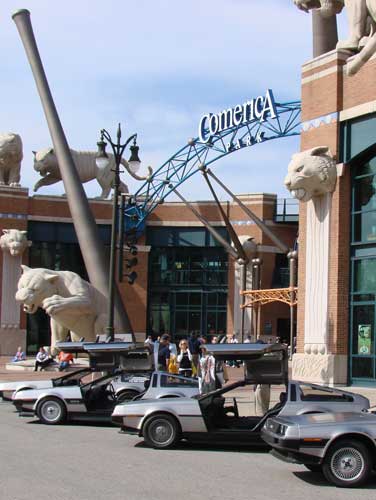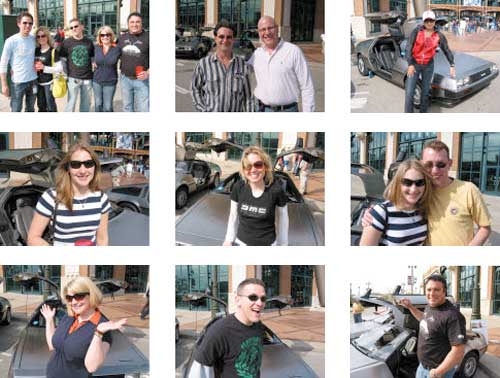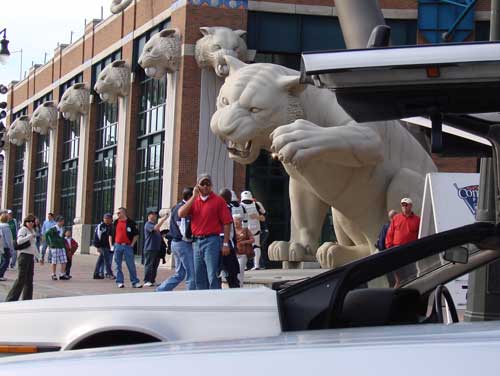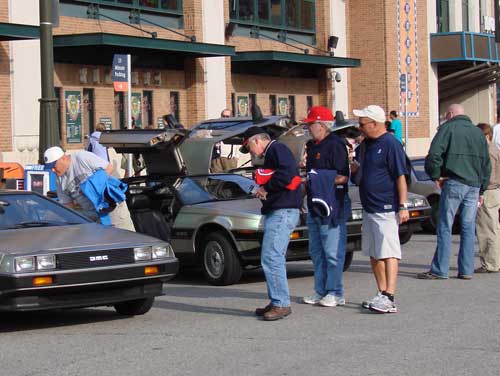 I'm always amazed at people who intently study the interrior of a DeLorean by looking thru
the tiny little window when near them (or just behind) is a WIDE OPEN door to look into the car.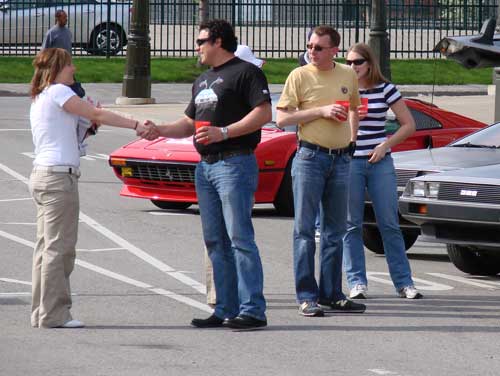 Byron meets Erin Rygiel, the Detroit Tigers Promotions Intern who schedued the various 80s display
participants. Thanks for inviting us Erin, we had a great time.