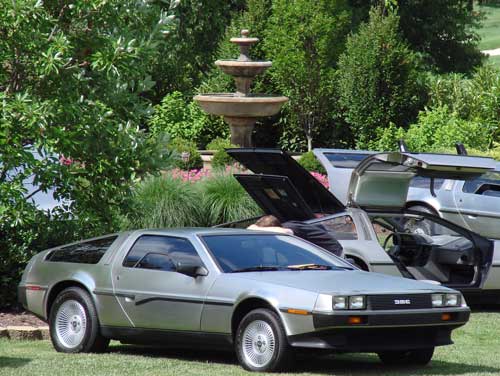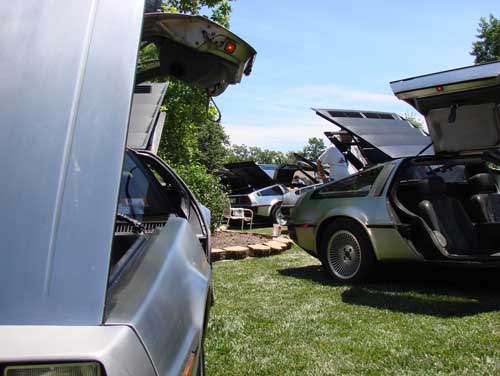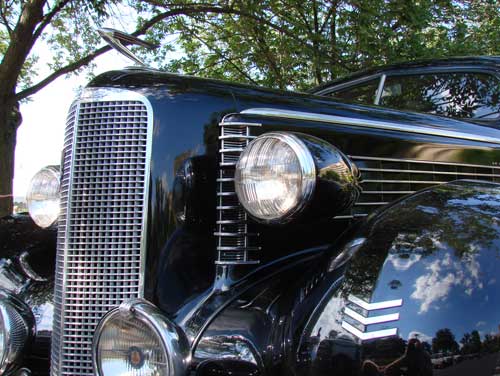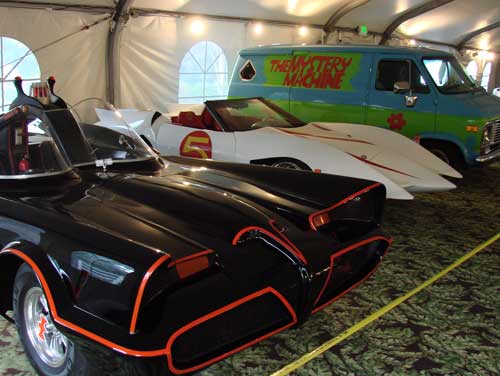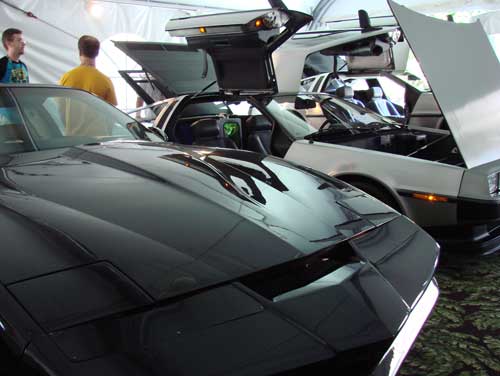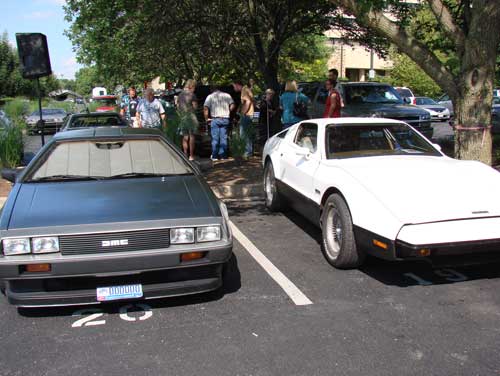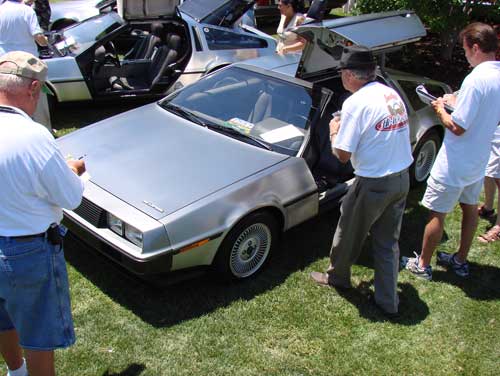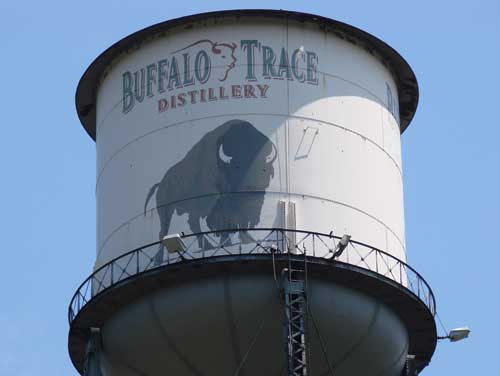 Friday's bus tour took us to Buffalo Trace Distillery where we learned about the local establishment
and imbibed some free samples of current products and future endeavors.
This aging room reminds me of the warehouse where the ark of the covenant was placed
in Raders of the Lost Ark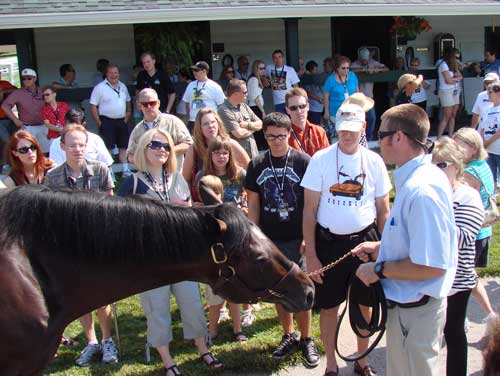 Another stop on the bus tour was a local horse farm.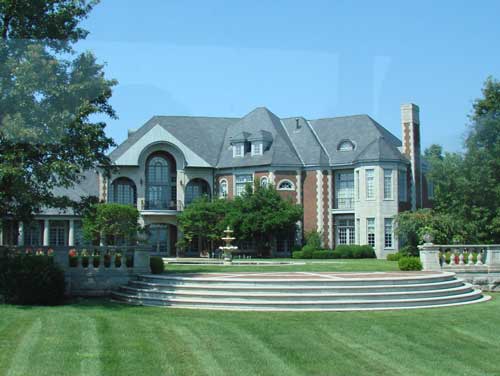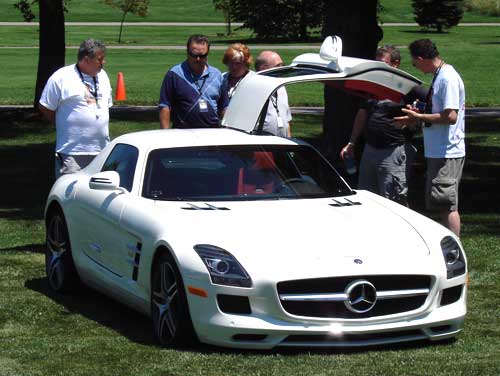 This brand new 2011 Mercedes-Benz SLS AMG Gullwing was the 2nd one imported into the USA.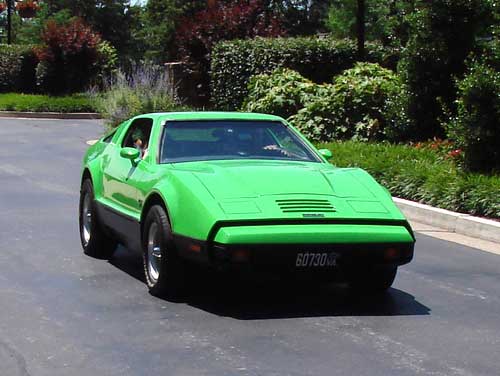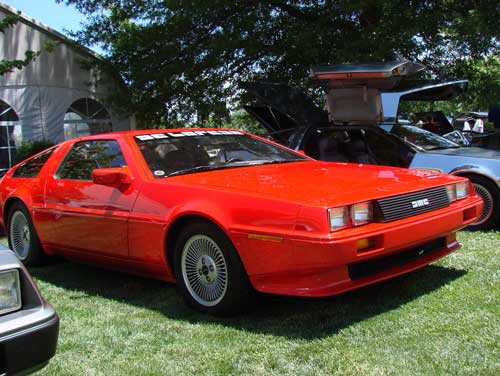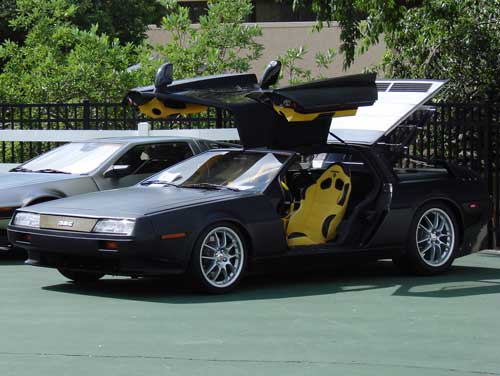 Steve Stankiewicz's custom wide bodied DeLorean.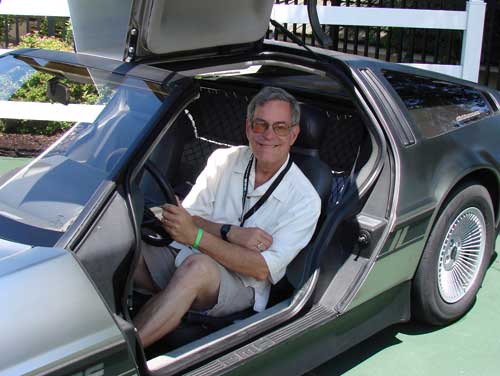 Bob Gail - one of the Back to the Future directors.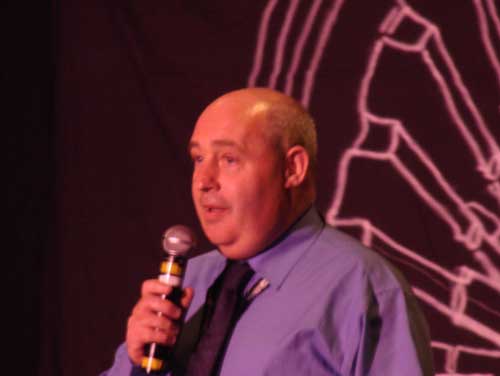 Neil Barclay - former DMC employee.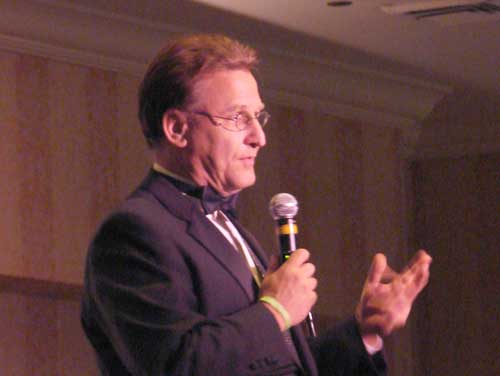 Ken Koncelik - DeLorean Car Show organizer/host.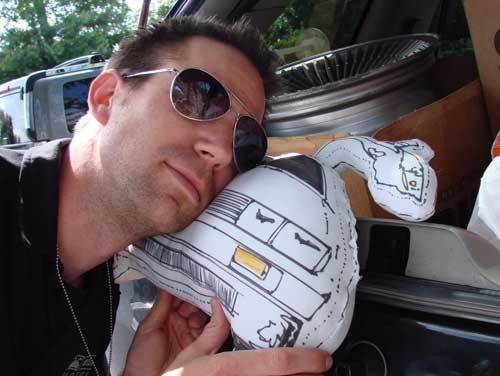 Rick "Sleepy" Michaels catches a wink or two on a prototype DeLorean pillow.
More DCS 2010 pictures can be found on DMOCO's and the DeLorean Club of Ohio's website.