Again many thanks to Lawrence's DeLorean Repair & Service for opening up his facilitiy for a day of work & fellowship. Also thank you Sandy for feeding us all! We will miss you both very much. We wish you all the best in Kentucky.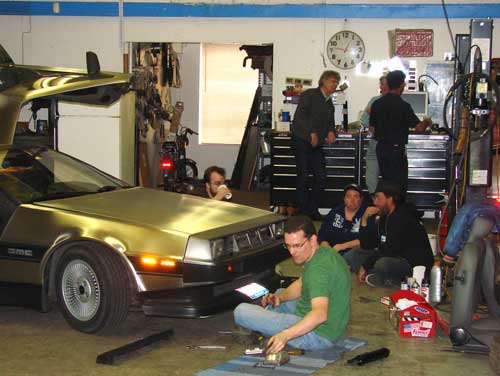 Headlight adjustment screws replacement.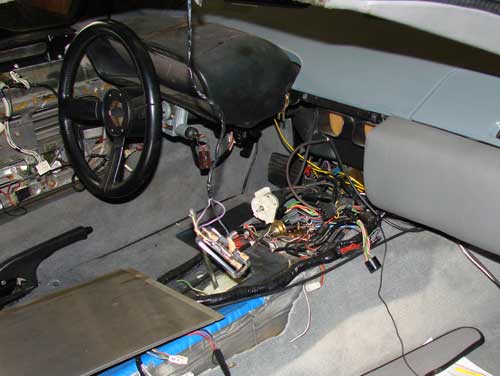 Center console fun!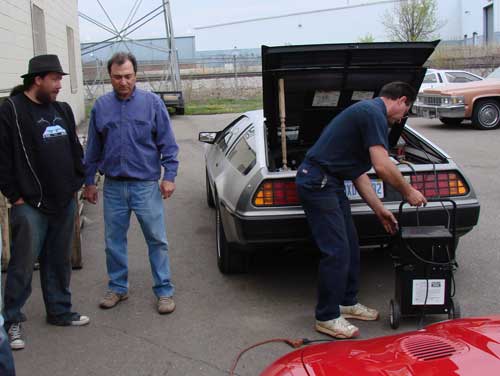 Lawrence to the rescue of a dead battery.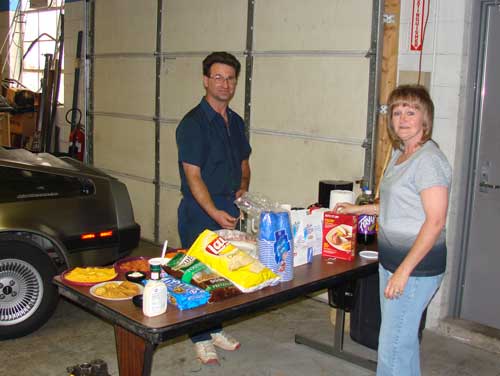 Mr. & Mrs. L.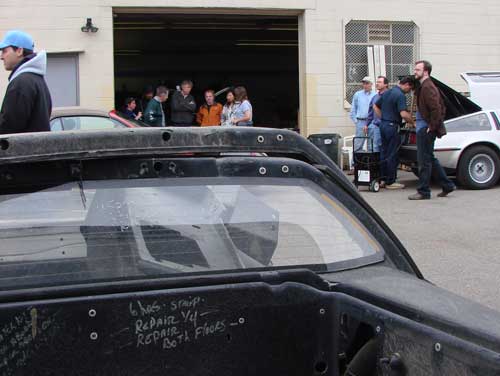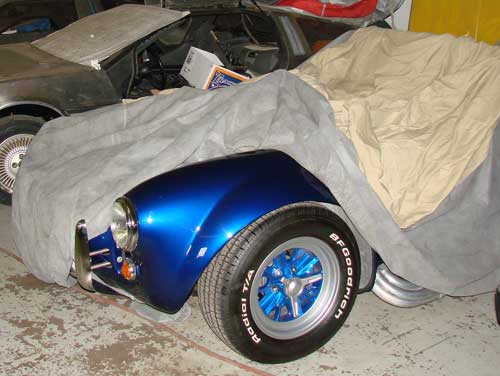 Cobra peak-a-boo.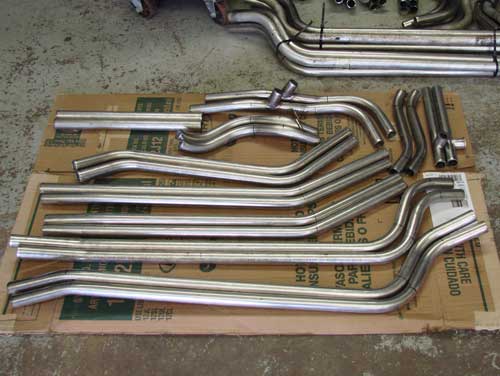 Stainless coolant pipes.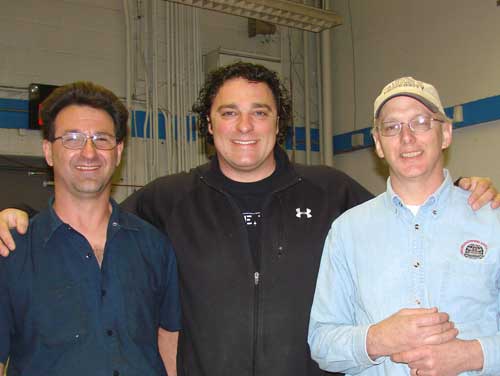 Byron Cancelmo with his favorite DeLorean mechanics Lawrence Lormand & Dave Bauerle.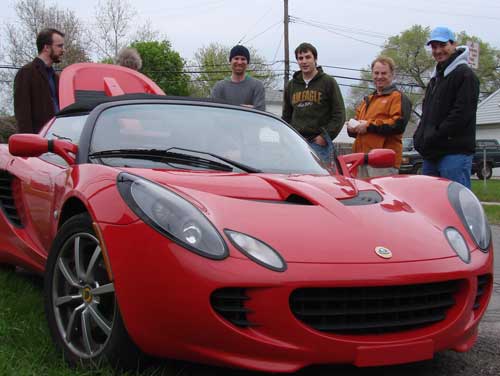 Rick decided to drive his other Lotus engineered ride.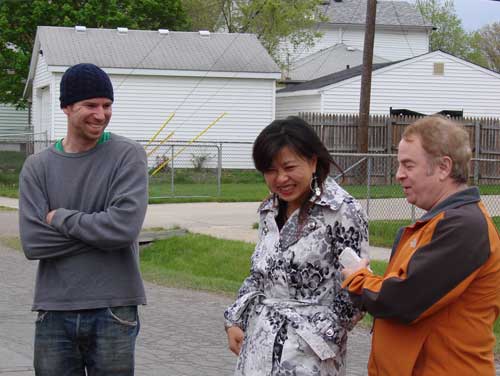 Mr. & Mrs. Kollin try to talk Rick into trading the Lotus for their Jaguar.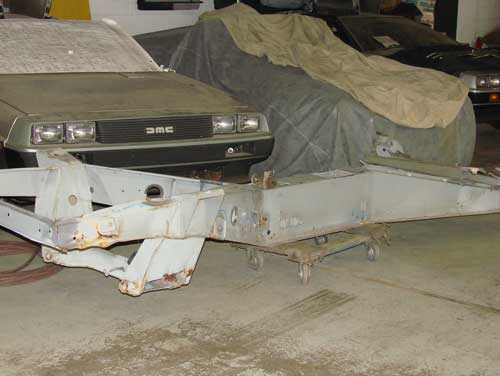 A "rolling chassis".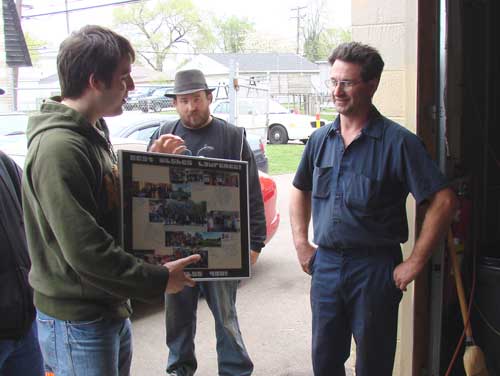 Stefan presents Lawrence with a farewell gift.